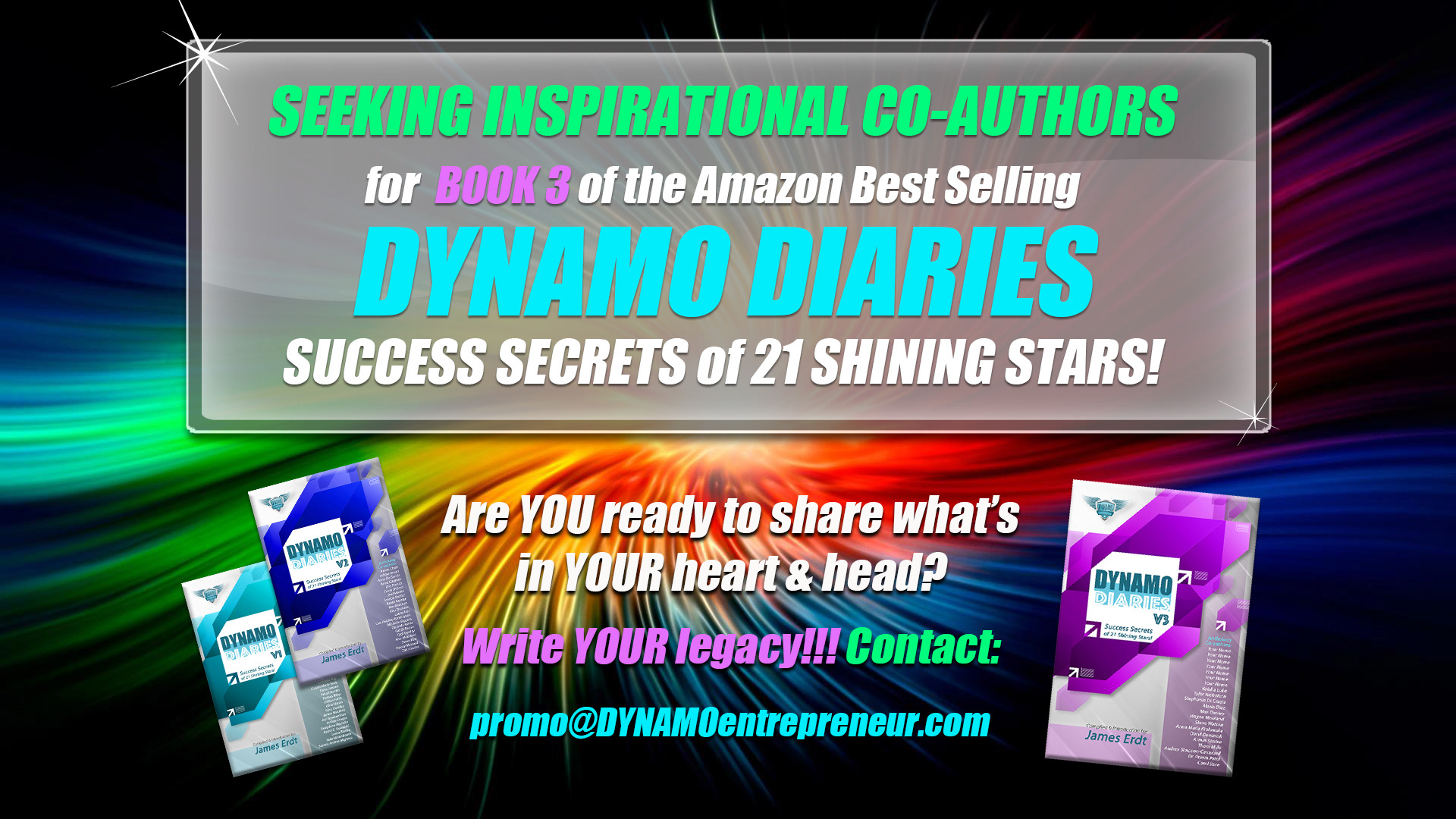 The DYNAMO Diaries series of books is designed to support the DYNAMO Entrepreneur movement of game-changing individuals and visionary people who are genuinely willing to embrace the motto of Living Well & Doing Good!™ These wise words remind you to be strong and courageous; to gain optimal health; to live a balanced life and be the best possible version of yourself. You are then enabled to pay forward the lessons you will learn within these pages. 
This is your chance to discover top secrets from incredible people who have gained personal and professional success. By reading their stories of overcoming adversity, challenges and obstacles on their life paths, you will gain nuggets of wisdom that will serve you well on your own journey. You will be inspired, motivated and elevatedby these mentors and guides to live a life of well-being, abundance and joy. This causes the world around you to take note of who you are, empowering you to positively guide those in your circle of influence! 
We invite YOU to become part of the growing DYNAMO Tribe as one of our highly valued tribemates focusing on inspiring, motivating and educating people globally. 
Are YOU ready to join the DYNAMO diaries tribe as one of our valued co-authors?
If so, please message us at 'promo @ dynamoentrepreneur.com' to get started today!!!

Other book projects by the author, James Erdt: